Trudi Chapple
Diploma of Beauty Therapy, Graduate Diploma in Dermal Science
--Meet our cosmetic ambassador
Trudi started her professional journey as a remedial massage therapist then moved on to spa work and beauty. She completed a Diploma of Beauty Therapy and then a Graduate Diploma in Dermal Science. She has 10 years experience in the beauty industry and has extensive training and experience in collagen induction therapy using microneedling and fractional radiofrequency, chemical peels including AHA, BHA peels modified jessner peel, LED light blue and yellow treating acne, healing rejuvenation and collagen stimulation, microdermobrasion and hydrodermabrasion, and laser treatments for hair removal and vascular lesion removal.
Her passion is definitely with advanced skin treatments and matching patients to appropriate cosmeceuticals. She enjoys doing skin analysis and developing treatment plans for clients to see visible results and maintenance of skin.
She has worked with a number of industry leaders in the cosmetic industry prior to joining the team at DermaSurg Skin Clinic as 'cosmetic ambassador' in early 2022.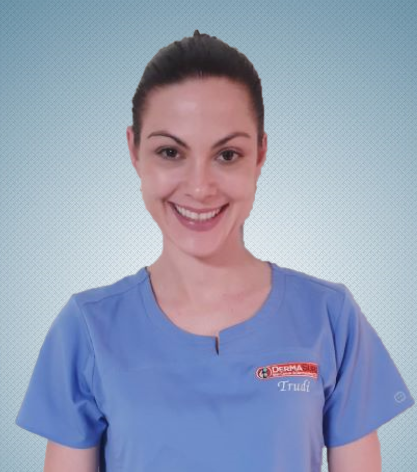 Graduate Diploma in Dermal Science (AACDS)
Diploma of Beauty Therapy
Diploma in Remedial Massage
Member, Australasian Academy of Cosmetic Dermal Science
Developing advanced skin treatment plans using natural ingredients
Chemical peels, especially AHA, Vitamin A, and Jessner
Microneedling (collagen induction therapy)
Phototherapy (LED light therapy)